Specialist Staff
Specialist Staff
Mrs Bentley: Every Child a Counter (ECAC) Teacher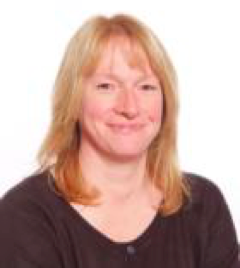 Mrs Bentley is an expert teacher for number and maths in school. She is responsible for identifying children suitable for the 'Numbers Count' intervention in school and its subsequent planning and delivery.
She is a 'Teacher Leader' for the two ETA (Educational Teaching Assistant) led 'Numbers Count' interventions we run in school, one number based and the other language based. This involves providing support, ideas and resources to all staff; particularly those who have their own 'Number Sense' groups.
Mrs Bentley organises all 1:1 and small group maths sessions that are taught by Educational Teaching Assistants (ETAs) before, during and after school and provides planning, activities and equipment for these sessions.
Mrs Bentley also teaches maths to targeted groups of pupils in school; from those requiring extra support and intervention to meet national standards, to those who need 'challenge' to exceed national expectations.
Mrs Bentley also works alongside the Early Years staff to ensure a sound start in mathematics and a smooth transition into Year 1, organises and maintain the maths games libraries in each class and contributes to the moderation of maths work across school.
Mrs Kerry: Every Child a Reader (ECAR) Teacher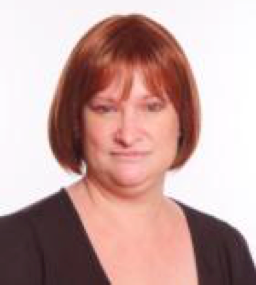 Mrs Kerry is an expert teacher for reading in school. She is responsible for assessing and grouping children for phonics sessions in Key Stage 1 and preparing children for the Year 1 phonics screening test. She also provides 1-1 tuition for children needing extra support with phonics and reading and teaches guided reading sessions in Early Years and Key Stage 1.
Mrs Kerry organises the school library and its committee and works closely with the National Literacy trust to deliver the 'Young Readers Programme' in Key Stage 2.
We closely monitor all reading and maths programmes and interventions at Christ Church. Mrs Bentley and Mrs Kerry are both heavily involved in this; especially with regard to 1:1 tuition and small group interventions and the impact these have upon pupils' performance.
Both Mrs Bentley and Mrs Kerry provide resources and deliver in-house training for support staff, coordinating staff, developing initiatives, ideas and resources to make learning interactive, fun and accessible for all.
Mrs North: Literacy Development Worker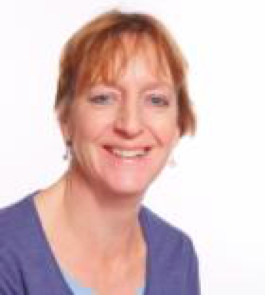 Mrs Heyes-North is our Literacy Development Worker. Her role is very varied, supporting children throughout the Key Stages with both literacy and language skills including speaking and listening. She works with children both in the classroom and in 1-1 sessions; she helps children with 'English as an Additional Language' to improve their knowledge of English and she also helps children with their phonics skills. She is also a co-ordinator for Reading Friends; this is a group of adult volunteers who read with children once a week in the library. She facilitates Family Workshops working alongside specialist tutors to promote reading and writing skills and a love of books. She also leads workshops in Early Years, working alongside families to retell stories; children and their grown-ups have lots of fun making puppets and books together!
Additionally she works each year with a professional artist and with the help of families from Christ Church CE Academy the school prepares props and costumes for The Deighton Carnival float.